Have you sent your Christmas cards this year? E-cards, & texts allowed of course in our modern day, busy society. All the Christmas decorations are up & most of the Christmas shopping is done. A cool, busy December evening is almost magical, driving through the traffic, crowds & past a huge, glittering, Christmas tree. Christmas stockings are displayed on Christmas market stalls with other Christmas gift ideas. Christmas lights brighten up the grey buildings that appear to have long forgotten sunny days. Instead, party on nightly to bright sparkles & blaring Christmas music. But what is the real, deeper meaning & spirit of Christmas I pondered recently...
There are 12 days in Christmas & it's the celebration of the birth of baby Jesus. This also coincides with the Winter Solstice. This is the time of Yule & the birth of the Sun God according to Pagan origins. The giving of gifts became more significant in modern times along with the addition of Father Christmas/Santa Claus. The story of The Virgin Mary, Joseph, Jesus & following the Star, gives birth to the tradition of various lightings and decorations.
These are included over the 12 day period. We have feelings of genorosity at this time of the year, even to strangers. We remember the story of 'No room at the inn', but going a little deeper, does the star also symbolise looking to the light in dark days? The knowledge of the three wise men? What about hope, birth, celebration, coming together & inevitable new beginnings.
The 12 days of Christmas traditionally include a partridge in a pear tree, five gold rings & ten lords a leaping. People sing Christmas Carols like Ding Dong Merrily on High, & Little Donkey. They enjoy nativity plays & evenings spent watching festive movies like A Christmas Carol or A Christmas Story. People also enjoy listening to Christmas music like Nat King Cole & Jingle Bells surrounded by loved ones. This is the time of year when we come together, to celebrate love & joy, appreciating each other, what we have and give gifts. The bows apparently symbolise how we are all 'tied together'.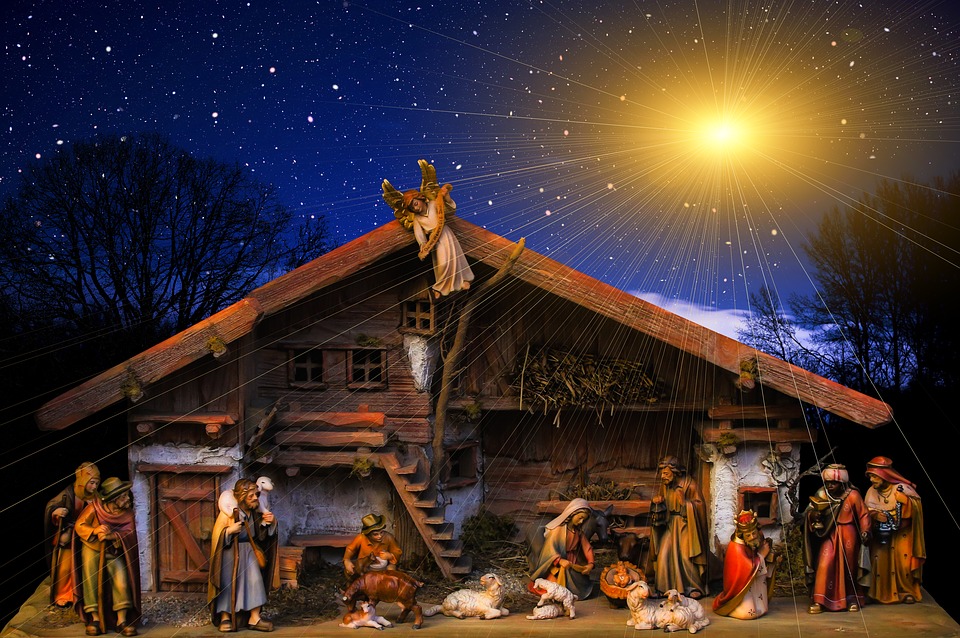 It might not be a White Christmas where you are but don't let that dampen your Christmas spirit. A Christmas vacation somewhere hot like St Barts would be wonderful or even a tempting trip to Lapland. But Christmas these days is a universal holiday and everyone celebrates Christmas in their own way. Traditions are blurred in our society. It's essentially about sharing, family, being together, renewing bonds, giving & receiving gifts. Along with eating, drinking & celebrating.
So whilst nuts roast on the log fire, let's dance, eat & indulge. Enjoy a mulled wine, brandy, whiskey, champagne or maybe a warming clove or ginger tea? Whatever you choose it's 'Cheers' & 'Merry Christmas' everybody! Don't you just love Christmas spirit!